JetNet's origins trace back to the mid 1950's when the company first introduced a variety of new netting products. Operated as a division of Keystone Casing and Supply Company, the JetTyer Division was formed in the mid 1960's and later renamed to JetNet Corporation in 1966 to develop and market a variety of advanced netting products and applicators for specific use in the meat and poultry industry.
Many of these advanced, patented procedures and products have become the quality standard for the industry. Today, JetNet markets throughout the world, always dedicated to serving the demanding needs of our customers with an uncompromising commitment to high quality.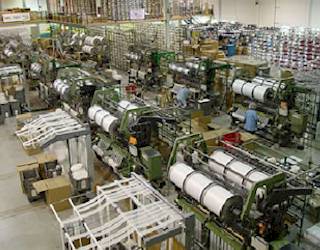 Corporate Mission
JetNet Corporation is founded on the premise that there is always a better way. At JetNet, we understand and participate in the markets we serve. Our customers always come first. Our objective is not simply to be the largest producer of specialty netting products, but more importantly, to be the best.
For this we have recruited and retained the most experienced and competent people we can find. Our underlying philosophy is quite simple: with the best people, materials and procedures, we can make and provide the best possible products.
Memberships and Affiliations
JetNet Corporation is proud to be an active member of several industry associations including:
American Association of Meat Processors
North Carolina Poultry Federation
Missouri Poultry Federation
and many other professional associations which relate to the industries we serve as well as those which concern industrial health, safety and hygiene.